Jewellery reform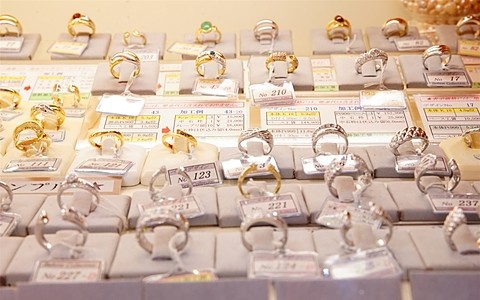 There are repairs to fix size repairs, chain cuts, etc., renovations using off-the-available frames, semi-orders to be re-made by combining parts.

After all, the price of a full order made from scratch cannot be easily put out, but it is possible to estimate it relatively easily and clearly from a semi-order.

Basically, the jewelry renovation consultation meeting of "Renovation Studio Kazuya" in Yamanashi, which is held twice a year for more than 20 years, is an indispensable event for Creatanika, where many customers come every time.
Wrote and twice a year, but consultation is available from time to time, so please contact us.
Jewelry Photography thank you for your cooperation.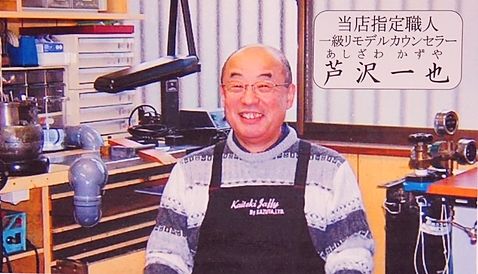 ★ [before] [after] photography help us appreciate and.
★ use don't use your name or any jewelry photos alone.
★ development of young craftsmen to also help you want.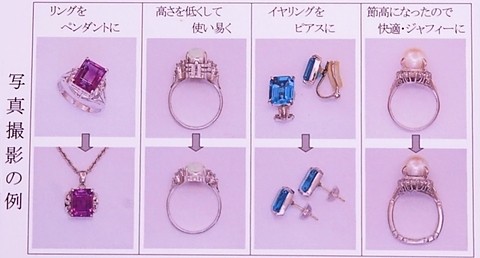 There are many customers who do not know that such processing and reforming can be made, so we continue to work to inform you so that you can enjoy jewelry even more.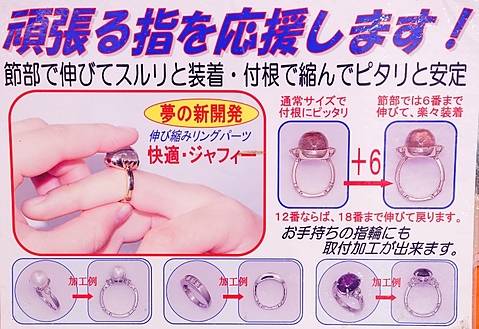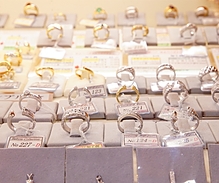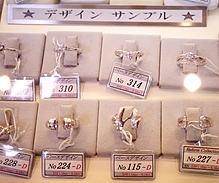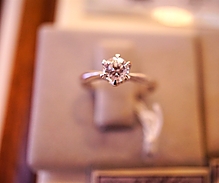 This page has been automatically translated. Please note that it may differ from the original content.