Repair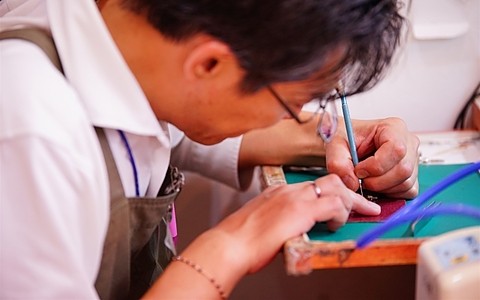 Do you bent my glasses just bumping into the wall it, but can this be fixed?
Frame scratches and cracks put it in caps is not able to answer honestly be seen, it has transformed the part strength weakens.
You could, even with light symptoms, we provisionally fixed the next time breaks.
Do you noticing the glasses it, I stepped in the ass, I bent the frame is, can this be fixed?
Base, with a broken frame(Welding)If you can fix that.
However, about a week and keep you and the labor was 6-core about 7000 yen.
Replace battery clock has stopped since.
Crazy hours, so replace the battery.
Do you is K18 necklace is gone, it can this be fixed?
Do you is limp and loose rings it, but can this be fixed?
Pearl Necklace in the gap between Pearl and Pearl is working as I can afford?
* List price is the price including tax.
This page has been automatically translated. Please note that it may differ from the original content.